Flexibility for companies
District View The Workplace boasts three distinct meeting rooms, each designed to cater to various professional needs and preferences. 
Each meeting room is equipped with state-of-the-art audiovisual technology, high-speed Wi-Fi, and comfortable seating to ensure a seamless and productive experience. Our user-friendly booking system allows you to reserve a room with ease, while our flexible options cater to your specific needs, whether it's for an hour or an entire day.
In addition to our well-appointed spaces, our dedicated support staff is always on hand to assist with technical issues, room setup, or any additional requests, ensuring a smooth and successful meeting. With The District View's meeting services, you can count on an impeccable environment that fosters collaboration and enhances your professional image.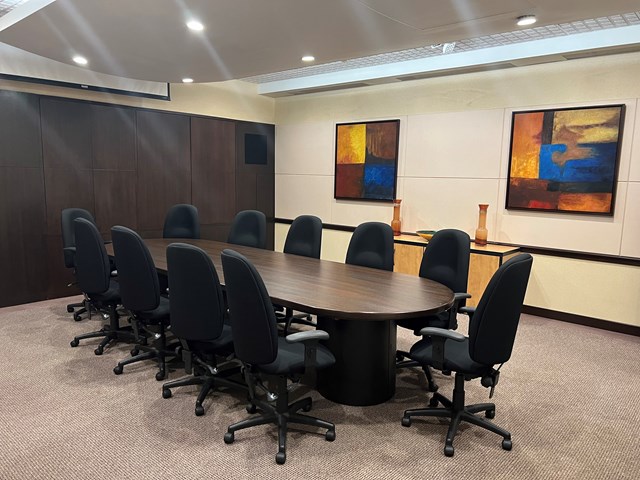 The largest of the three, The Summit Room is perfect for hosting conferences, presentations, or team workshops. Accommodating up to 20 people, this spacious room comes equipped with state-of-the-art audiovisual technology, a large conference table, and comfortable seating, ensuring a seamless and productive meeting experience.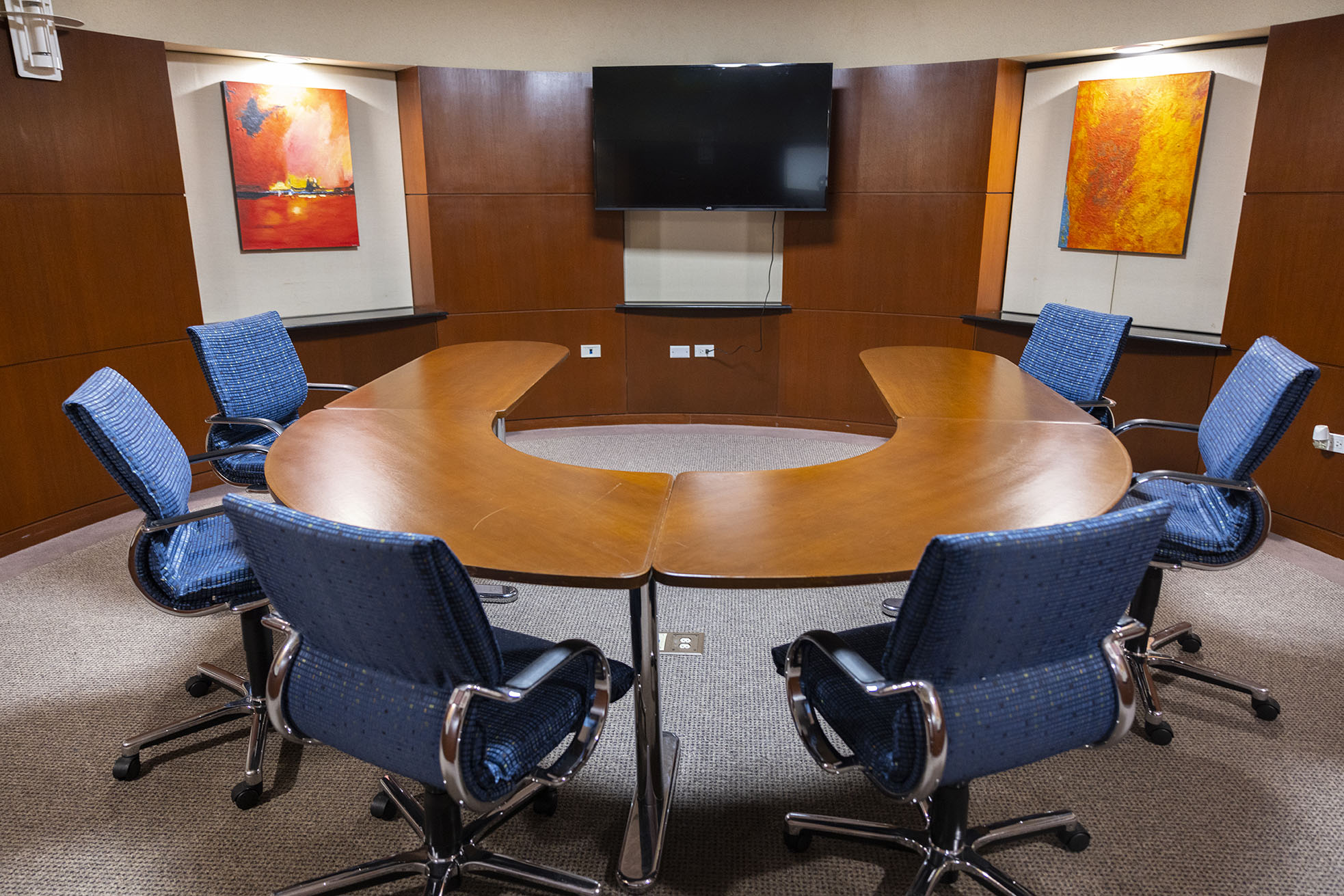 Ideal for smaller gatherings, The Forum Room offers an intimate space for up to 8 participants. This room features a round table, modern furnishings, and a wall-mounted display for presentations, making it perfect for brainstorming sessions, client meetings, or team huddles.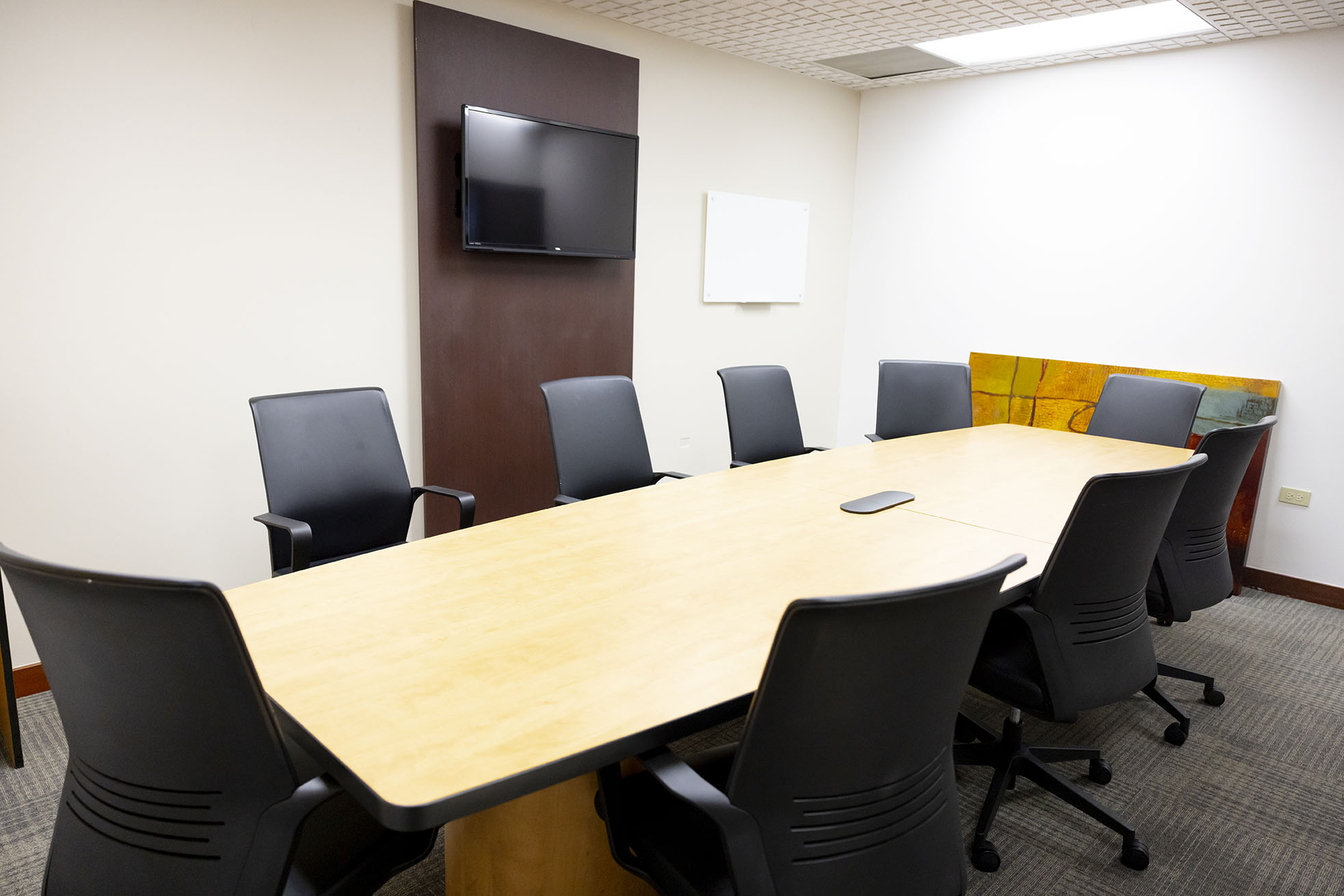 Designed for privacy and tranquility, The Den Rooms is a unique space for discussions or focused individual work. Accommodating 4-8 people, this cozy room creating a relax atmosphere that fosters deep thought and meaningful conversations.
Frequently asked
questions
High-Speed Wi-Fi: Stay connected with our reliable, high-speed internet access, perfect for video conferencing, live streaming, and seamless file sharing.

Advanced Audiovisual Equipment: Equipped with a large, high-resolution display screen,  makes it easy to present captivating content and engage in effective communication.

Whiteboards: Foster creative thinking and collaboration with our easy-to-use whiteboards, complete with markers and erasers.

Adjustable Lighting: Customize the room's ambiance with adjustable lighting options, allowing you to set the perfect mood for your meeting or presentation.

Seating: Comfortable, chairs provide support and comfort for extended meetings, enabling participants to stay focused and attentive.

Refreshments: Keep your attendees energized with a selection of  tea, coffee, and water, available throughout your booking.

On-site Support Staff: Our friendly and professional staff are available to assist with any technical issues, room setup, or additional requests, ensuring a smooth and successful event.

Flexible Booking Options: Reserve the conference room for as little as an hour or for multiple days, allowing you to tailor your booking to your specific needs.

Central Location: Situated in the heart of the business district, The Summit Room is easily accessible by public transportation and offers ample parking options, making it convenient for all attendees.