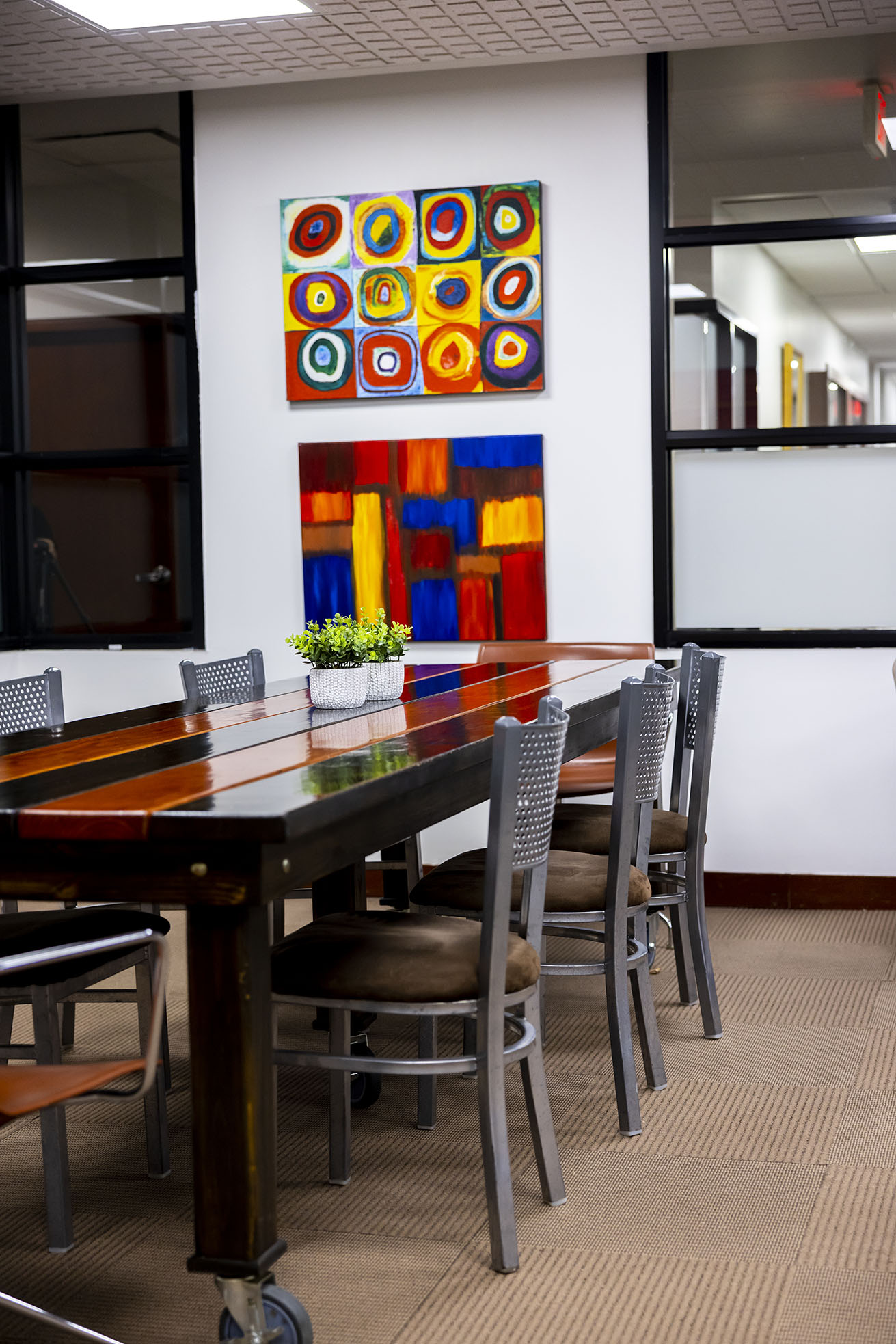 Welcome to District View The Workplace
An inspiring and innovative coworking space situated in the heart of San Juan, Puerto Rico.
Schedule a Visit
Book a private viewing and let our specialists design a plan based on your business needs!
Everything you need to work comfortably in a professional space
We've reimagined the concept of co-working spaces to foster creativity, collaboration, and productivity in a vibrant and dynamic environment. Designed for freelancers, entrepreneurs, startups, and remote teams alike, our co-working space offers a variety of flexible membership plans to suit your unique needs.
Prefer to call us directly? Feel free to contact us at:
Facilities at District View
The workspaces
Thoroughly professional and thoughtfully designed, our flexible workplaces support teams of all sizes and stages from startups to Fortune 500s. And thanks to our month to month terms, it's easy to adapt your space as your business evolves.
What exactly does
Distric View The Workplace offer?
District View The Workplace is a contemporary co-working space located in the heart of the bustling business district. Offering a unique blend of style, functionality, and collaboration, The District View provides freelancers, entrepreneurs, and teams with a thriving environment to work, network, and grow. Our members enjoy a wide range of amenities, including high-speed internet, private meeting rooms, a fully-equipped kitchen, and a vibrant coworking area.
Premium workspace
location
Conveniently positioned in front of the lush and serene Parque Luis Muñoz Rivera and at the entrance of the historic Old San Juan area, District View The Workplace offers an unparalleled experience for professionals seeking an inspiring and collaborative environment.
Come see what we
can do for you.