Virtual Office & The Workplace
The Workplace presents a flexible co-working space designed to accommodate the diverse needs and workstyles of today's professionals. Our adaptable environment and variety of plans cater to freelancers, entrepreneurs, and remote teams, providing a dynamic workspace that encourages productivity and collaboration.
District View offers a comprehensive Virtual Office Service, designed to enhance your professional presence and provide essential support for remote workers, entrepreneurs, and businesses without the need for a physical workspace. Our virtual office solutions cater to the modern professional, offering the benefits of a prestigious business address, mail handling, and dedicated communication services.
Our flexible plans include options such as day passes, part-time memberships, and monthly packages, allowing you to choose the perfect co-working solution based on your unique requirements. Enjoy access to shared workstations, comfortable lounge areas, and a range of premium amenities, including high-speed Wi-Fi, meeting room access, complimentary refreshments, and printing services.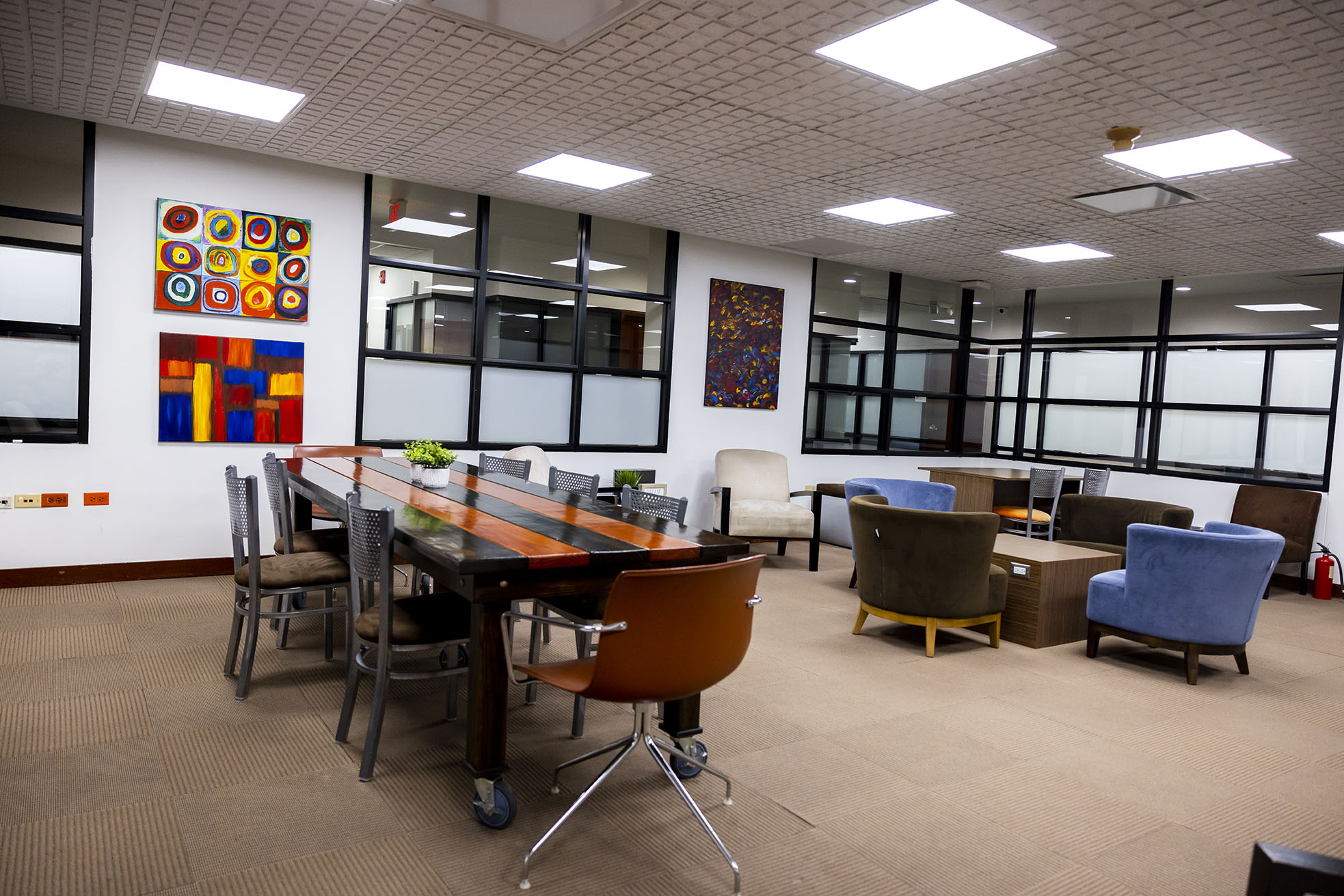 District View The Workplace offers a convenient Day Pass option for professionals seeking a flexible, short-term co-working solution. Perfect for those who require an inspiring workspace for a day or individuals exploring various co-working options, our Day Pass provides access to our vibrant community and premium amenities without any long-term commitment.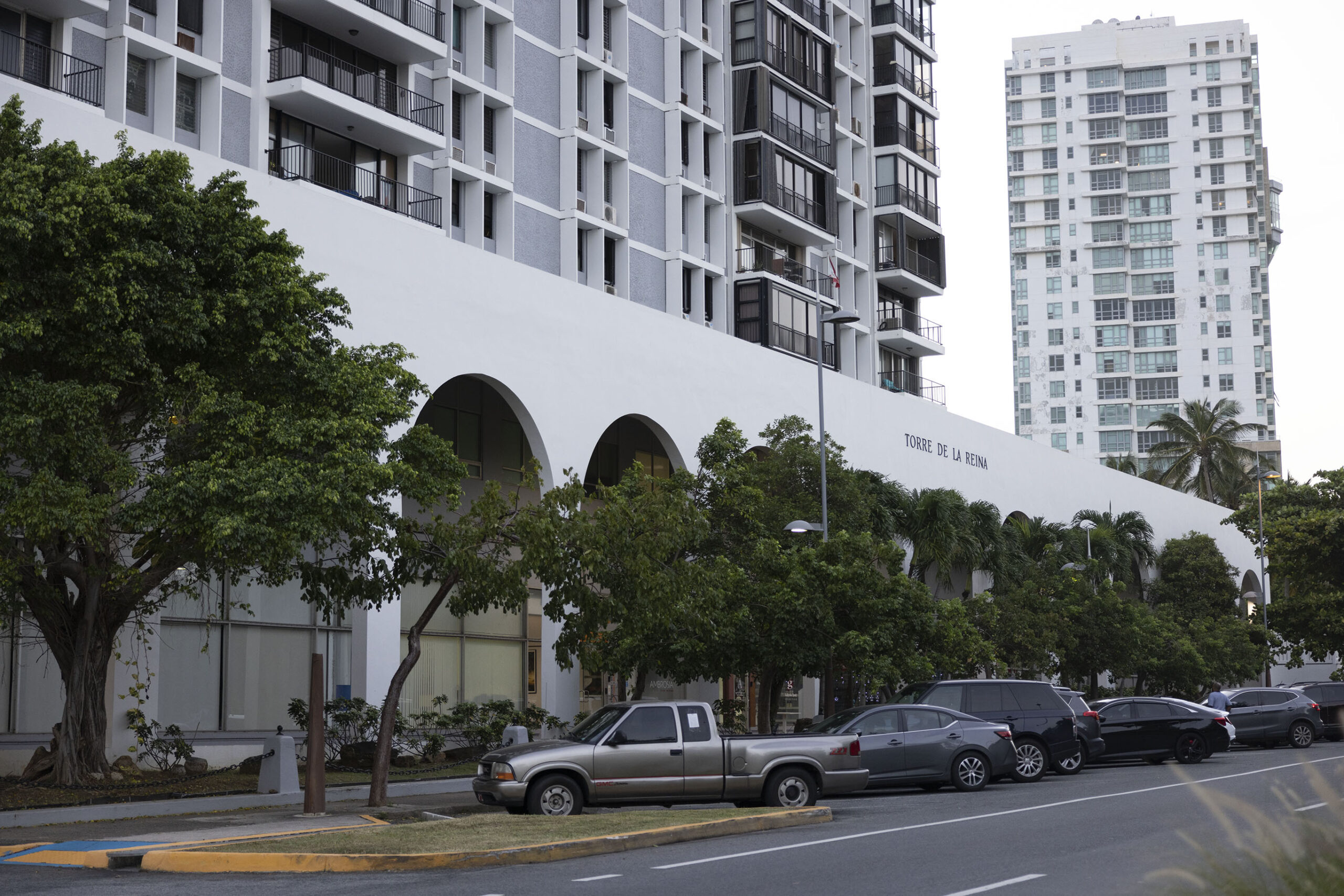 A convenient and flexible solution for professionals seeking a private workspace on a short-term basis. Whether you require a quiet space for focused work, a confidential setting for sensitive phone calls, or a temporary office to accommodate a visiting colleague, our Day Office Service provides the ideal solution without any long-term commitments.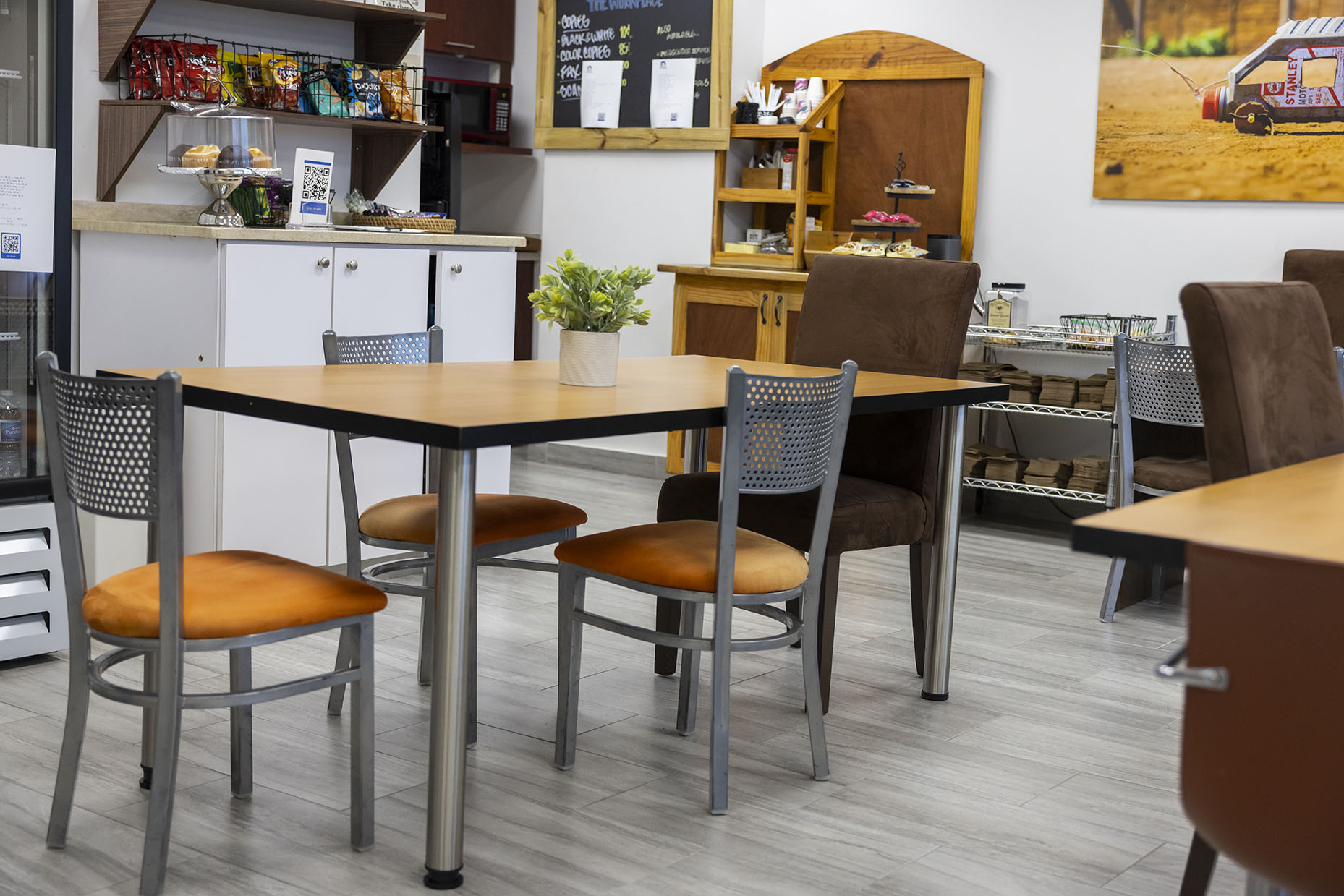 At District View The Workplace, our coffee shop and lunch area serve as vibrant social hubs, fostering a sense of community and camaraderie among our diverse members while promoting a healthy work-life balance in a dynamic co-working setting.
Frequently asked
questions
Premium Meeting Room Access: Upgrade your meeting room usage with priority booking, extended hours, or additional time slots to accommodate your busy schedule and important client interactions.

Dedicated Phone Line: Opt for a dedicated phone line with a personalized voicemail system, ensuring professional communication and privacy.

Mail and Package Handling: Take advantage of our mail and package handling service, where our staff will receive, store, and notify you of incoming deliveries, providing peace of mind and convenience.

Printing and Copying Credits: Purchase extra credits for printing, copying, and scanning services, ensuring you're always prepared for presentations, proposals, or documentation needs.

On-site Storage: Rent additional secure storage units for your personal belongings, work materials, or equipment, keeping your workspace clutter-free and organized.

Virtual Office Services: Elevate your professional presence with a prestigious business address, mail forwarding, and call answering services provided by our dedicated staff.

Event Hosting: Organize networking events, workshops, or seminars in our versatile event space, complete with catering and event coordination support from our team.

Personalized IT Support: Access our on-demand IT support services to help with network setup, troubleshooting, or equipment maintenance, ensuring uninterrupted productivity.
The Coworking plan you select is offered at a fixed price and comes with a designated number of memberships attached. For example, if you opt for a small private office suitable for a maximum headcount of 1, you can then have 1 people work out of the space. If you require additional space / memberships, our team will happily help you determine what the best options are for you.
The District View The Workplace, we pride ourselves on transparency and simplicity in our pricing structure. Our all-inclusive membership plans come with no hidden fees, ensuring that you can focus on your work without worrying about unexpected costs.